Perfume reveals a person's attitude too. So your profession, your status in the society all these should be kept in mind and choose a mild or strong perfume. Our body chemistry changes every day according to the types of clothes we wear, seasons, situations and places where we go. Here are some useful tips for choosing the right perfume that reflect our true selves outside.
Choosing The Right Perfume That's Fit For You
Don't Try More
Don't test the number of perfumes at the same time. Test maximum 3 smells at a time and give a gap and leave the space for some time and test again. If you smell more smells continuously your smelling capacity will be decreased and may cause a headache too.
Test Before You Buy
While purchasing perfume, spray it on your wrist or the backside of your ear. Smell it after 20 minutes and if you like the smell get it.  If you are using the perfumed lotions, creams and powder the smell of the perfume will vary. So, test the perfumes only on fragrance test strips.
Sample is Best
Buy a mini sampler bottle instead of buying a bigger one. It will help you try something new and save your money if you don't like or won't use.
Don't Use Always Same
It is not necessary that we should use the same perfume all the time. We can have a special perfume with a special fragrance for special parties and functions.
Know the Using Method
The using method of perfume may also vary. Some can be sprayed directly, and some should be touched and wiped on the clothes. When we are wearing the white or light colored dresses the spray scents may cause the stains on the dress. We should check it before using it. Perfume and body spray are different. So we should not apply the perfumes directly on the skin which we have to apply on the clothes.
Mind Skin Type Too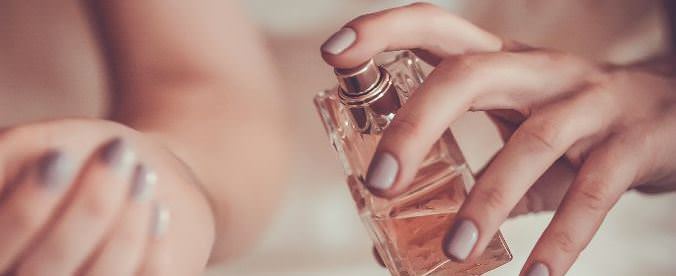 We should take care of our skin type too while buying the perfume. If it is so dry the scent will go dissipate soon. So we should select a concentrated presume on that too.
Take Own Time
While buying a perfume, don't test it directly on the skin instead of fragrance test strips have given. After 10-20 minutes smell it and if you like the smell at that time buy it.
Vary The Flagrance
Vary the perfumes according to the seasons and timings. Have 2-3 kinds of perfumes instead of using the same one. We can use the mild perfumes in the summer and stronger ones for the winter. Also, we can use floral scents in the morning and oriental scents in the evening.
Which perfume suits to which persons? Which perfume should be used at which time? And preparation of perfume at home. All are next…